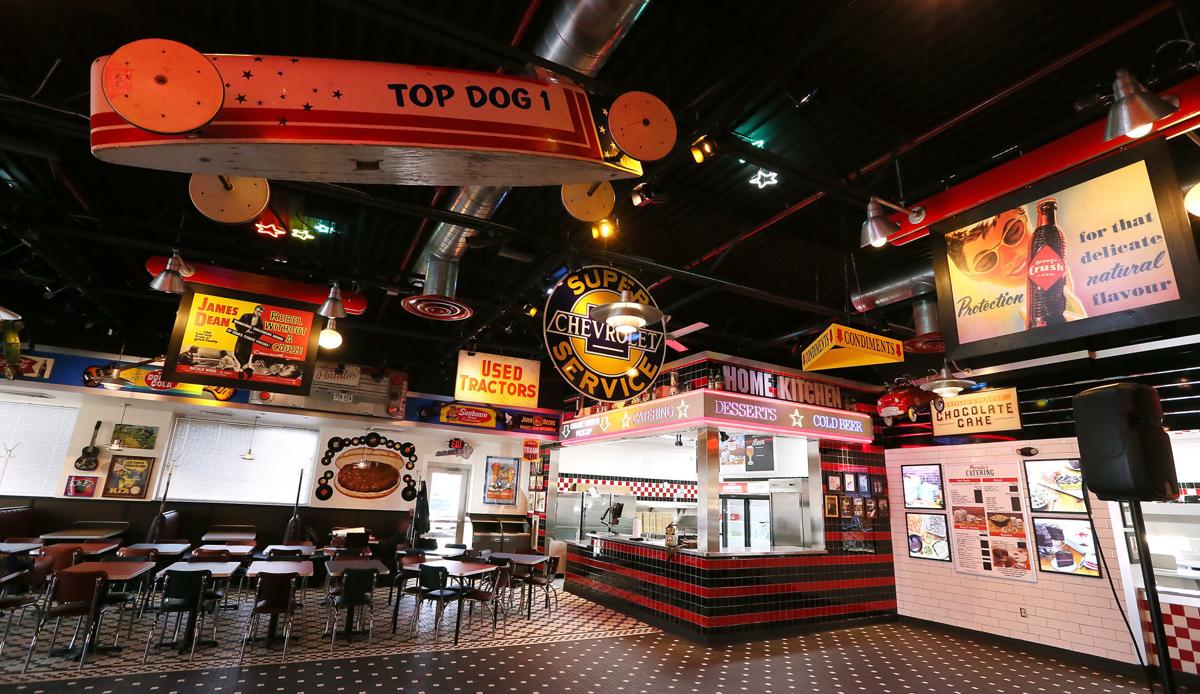 Ahead of its grand opening in Davenport on June 13, Portillo's partnered and raised money with the Quad-Cities Community Foundation and River Bend Foodbank.
Both organizations raised $5,000 through donations from the new location's sneak peek preview meals, according to a news release. The private events, on May 20 and 21, brought in more than 5,000 guests, who had the opportunity to be among the first to sample the restaurant's menu in the Quad-Cities. 
The Chicago-style fast-casual restaurant will open with a ribbon cutting ceremony at 10:30 a.m. on Thursday, at 2741 E. 53rd St., Davenport. The new location is the chain's first restaurant in Iowa. 
DuTrac Community Credit Union honored
DuTrac Community Credit Union in Davenport recently was honored for its ongoing support of an employee in the Iowa National Guard.
The credit union received an Above & Beyond Award from the Employer Support of the Guard and Reserve, or ESGR, for supporting Dennis Naranjo Leiva. The award was presented at Iowa ESGR's annual outstanding employer recognition luncheon in Johnston. 
You have free articles remaining.
"Supportive employers like DuTrac Community Credit Union are vital to the success of our mission and the defense of this nation," said Mark Henneseey, Iowa ESGR state chair, in a news release. "Our Guard and Reserve members could not perform their military duty without knowing their civilian employers support them 100%."
Flood donations keep pouring in
Employers and organizations in the Quad-Cities continue to support flood relief efforts, after a temporary flood wall breach on April 30 displaced several employees and businesses.
Blain's Farm & Fleet, for example, has sent cleanup care packages to local organizations to support businesses and residents. The company sent care packages to the Davenport Salvation Army, Habitat for Humanity in Moline and the Corps Community Center in Muscatine, according to a news release.
"We're fortunate to be family-owned and to have the freedom to do the right thing by reinvesting in the communities we serve," said spokeswoman Nicole Kilmer, in the release. "It was important to our associates to help residents affected by the rising flood waters. The devastation families and businesses are facing presents a way for us to give back to the neighborhoods that are suffering."
In addition, AT&T on Friday presented a $10,000 check to support the local business community during flood recovery efforts.
"We are grateful to AT&T for its contribution," said Paul Rumler, president and CEO of the Quad-Cities Chamber of Commerce, in a news release. "Our business community was hard hit by the flooding and clean-up and repairs are extensive. We're fortunate that so many residents and businesses such as AT&T have generously contributed to aid in recovery."