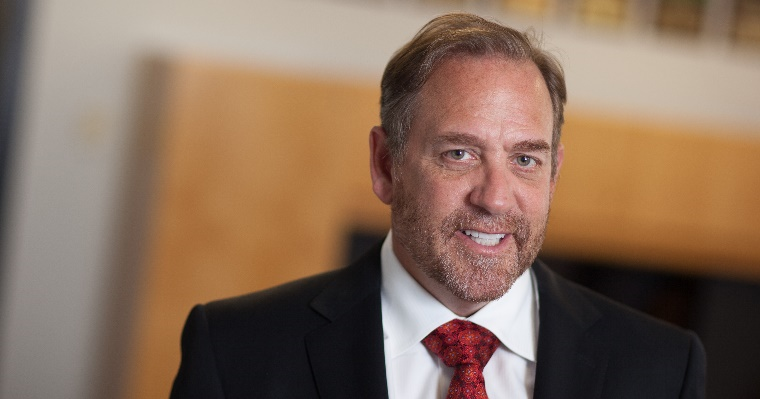 Per Mar Security Services, a leading provider of total security solutions for residential and commercial clients based in Davenport, is ranked 15th in SDM's 2021 Top 100 list, moving up five spots from last year. The SDM 100 Report measures consumer dollars gained by security companies in order to present an account of the size of the market captured by the 100 largest residential and nonresidential electronic security providers in the United States.
This marks the 31st consecutive year that Per Mar has held a ranking in the SDM 100 Report.
"We are thrilled to have moved up five more spots to 15th on SDM's Top 100 rankings," Chris Edwards, president of Per Mar's Electronic Security Division, said in a news release. "In one of the strangest and most challenging years anyone has experienced, our team was able to adapt and deliver amazing results. Our focus on driving customer satisfaction and net promoter scores to high levels paid off and is reflected in our growth. We are once again proud to be a part of this prestigious list."
Hy-Vee, Google Cloud to enhance retailer's digital capabilities
WEST DES MOINES — Hy-Vee, Inc. has signed a multiyear partnership with Google Cloud to stay on the cutting edge of digital technology and drive new and unique innovation for its customers — both in store and online. The company is utilizing a suite of services powered by Google Cloud to make online shopping easier for customers who use its Hy-Vee Aisles Online services.
While Hy-Vee has worked to stay at the forefront of digital shopping trends, the COVID-19 pandemic affected grocery shopping in many ways, causing more consumers to shop online and create higher demand in its virtual shopping space. Utilizing Google Cloud's solutions, localized information and features will make it easier for customers to complete their grocery shopping online and allow Hy-Vee to provide more personalized service, easier ordering, pickup and delivery, and predictive shopping carts.
"The pandemic accelerated many digital initiatives for Hy-Vee as consumers shifted the way they shopped at our stores," Aaron Wiese, president, digital growth, and co-chief operating officer at Hy-Vee, said in a news release. "Google Cloud is helping us provide a unique and more personalized experience as we work to integrate all our digital platforms and look to further simplify the customer's interaction with our services — whether that be in our aisles in person or online."
Ontiveros cited as a 'Who's Who'
MILAN — Negocios Now, a national award-winning publication focused on Hispanic business, has named Group O CEO Gregg Ontiveros to its 2021 "Who's Who in Hispanic Business in Chicago's Suburbs" list. Previously, Ontiveros made the publication's 2020 list of "50 Most Influential Latinos in Chicagoland."
Ontiveros was recognized for turning Group O from a startup business into the $900 million diversified services firm in large part thanks to his entrepreneurial spirit and can-do philosophy.
"By creating innovative marketing, packaging, and supply-chain solutions, Ontiveros and Group O have helped these and many other Fortune 500 companies turn their most complex business challenges into centers of profitability and efficiency," the publication noted in its biography of Ontiveros.
Throughout his career, Ontiveros has mentored Hispanic and other minority and non-minority business owners and entrepreneurs. In 2020, Ontiveros was asked to speak at a Hispanic CEO Roundtable discussion at the White House.
The Moline Foundation partners with Midwest Hope & Healing
Midwest Hope & Healing is offering grants through its endowed fund at The Moline Foundation to support local nonprofits and faith-based organizations that help cancer patients and their families. Founded in August 2003, Midwest Hope & Healing supports patients and families fighting cancer throughout the Quad-Cities region.
Organizations working to support families fighting cancer are encouraged to apply for programming dollars from the endowed fund. Consideration will be given to coping and educational resources, counseling, general support and assistance for cancer patients. Organizations interested in applying need to submit electronically a two page or less letter to The Moline Foundation by Friday, June 25, 2021, via email (info@molinefoundation.org) with the following information:
A two-page (or less) letter with the following items:
1. Complete organization contact information
2. Main contact and/ or grant writer including email and direct phone number
3. 501(c)(3) number to confirm qualified status
4. The requested amount with purpose statement/description of how the programing funds will support the organization's mission.
7. Most recent income /expense statement and balance sheet
8. Complete contact information for organization's Board members; including address, email and direct phone
The Moline Foundation office will not be available for in-person submissions. For questions, contact Claudia Meenan - cmeenan@molinefoundation.org or 309-764-4193.