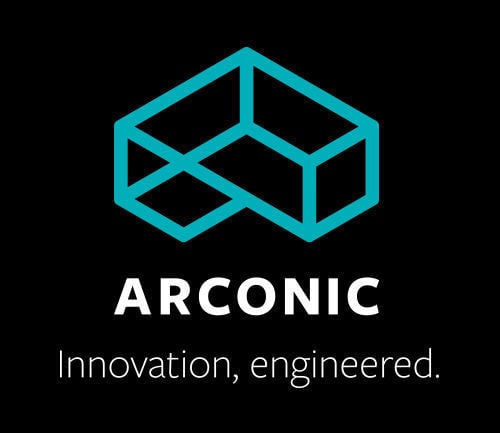 Arconic Inc.'s leadership laid out its approach to 2020 while still wrestling with being a supplier to a grounded Boeing plane.
John Plant, Arconic's CEO and chairman, fielded questions from a host at Cowen and Company's 41st annual aerospace/defense and industrial conference in New York Wednesday afternoon.
Arconic Inc. is headed for an April 1 spin-off. Arconic Corporation will oversee the global rolled aluminum product division — Davenport Arconic Works will keep its current name — while Howmet Aerospace will operate the aerospace aspect.
The local plant features aluminum, sheet and plate, work for the aerospace, defense and automotive industries, including other local operations. Plane makers Airbus and Boeing are among the companies supplied by Arconic.
Plant talked Wednesday about Arconic's approach to possible job cuts while grappling with a $400 million revenue hit from Boeing's 737 Max airplane issues. Arconic is a supplier for the 737 Max, which has been grounded since two fatal crashes in five months in 2019.
You have free articles remaining.
Boeing continues to work with the Federal Aviation Administration to get the planes back in use, but that could still be weeks or months away from happening.
So Arconic's first labor steps have been reducing overtime and encouraging vacation time use.
"We've been stripping out shifts. We've been starting the de-manning process, but then the question becomes the degree of permanency or not of it all," Plant said.
"I've been very concerned and I've spoken directly to a customer about this point, about the need to be clear of the critical skills aspect of it. To be able to protect the future aircraft build, and I really think that our next major cost decision will come depending on what do we know about 2021."
Plant said he would want to avoid paying the costs of a termination if the company would then have to rehire for that same position, given a "hot" labor market in the country at the moment.
"If that knowledge to operate those critical machinery isn't there and you can't just go and recruit it, it's those sorts of decisions we all face," he said. "I'm very clear that I don't need to make a decision yet and shouldn't make a decision" until more data is available.
More details about how the separate companies will operate after April 1 could be revealed at Arconic's investor day later this month.
The business news you need
With a weekly newsletter looking back at local history.