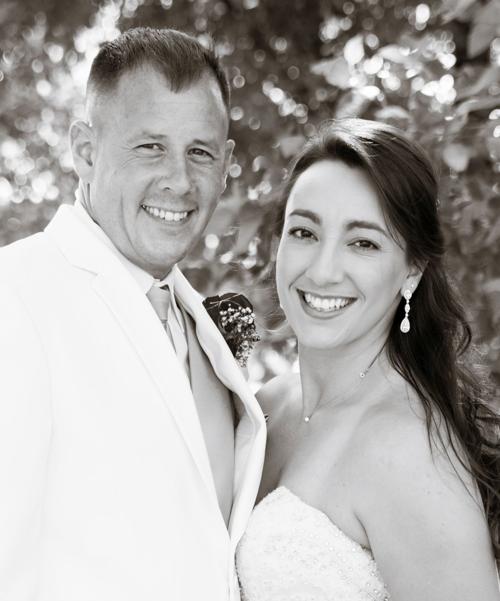 Elizabeth McSparin, Rock Island, and Robert Spedden Jr., Oceanside, Calif., were married on a beautiful sunny afternoon July 22, 2018. The ceremony was held at First Evangelical Free Church, Moline, with Pastor Scott Craddock officiating the 3:30 p.m. ceremony. The reception was held at Stoney Creek Inn, Moline.
The bride is the daughter of Kevin and Laura McSparin, Rock Island. The groom is the son of Robert Sr. and Cathie Spedden, Omaha, Neb.
Elizabeth graduated from Rock Island High School and the University of Kentucky, Lexington, Ky., in History and Spanish Studies.
Robert graduated from Bryan High School, Omaha, Neb. and U.S. Marine Corps. He is a Staff Sergeant with the U.S. Marine Corps in active duty.
Given in marriage by her father, the bride was attended by friends Kim Calderone as maid of honor with Kelly Fecht and Natalie Pittman as bridesmaids. Flower girl was Joy TenBrink, cousin of the bride. Ringbearer was Keegan Fletcher, godson of the bride. Best man was JP Spedden, brother of the groom. Steve Deane, friend of the groom; served as groomsman/usher.
The honeymoon destination was the Rocky Mountains and Yellowstone National Parks.  The couple's new address is Honolulu, Hawaii.
Be the first to know
Get local news delivered to your inbox!