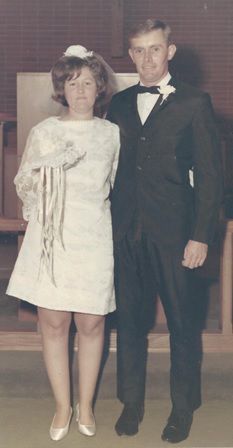 You have free articles remaining.
Tom and Patsy Bell are celebrating their 50th anniversary with a cake reception Saturday, Nov. 30, from 1 to 4 p.m. at Buffalo Prairie Presbyterian Church, Buffalo Prairie, Ill. All relatives and friends are invited to attend. Please no gifts; cards are welcome.
Patsy Moss united in marriage with Tom Bell on Nov. 29, 1969, in Newport News, Va. Their children are Michael (Christina) Bell, Clinton, Iowa, and Sherry (Matt) Elam, Muscatine. They have three grandchildren. Tom retired as a driver from Big River Resources on April 2019. Patsy retired from Walmart in 2013. The couple are members at Buffalo Prairie Presbyterian Church.