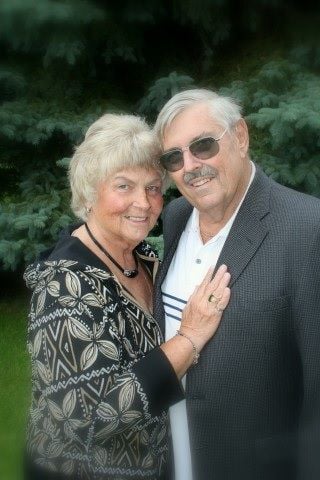 Harold and Judy Ryckaert are celebrating their 60th wedding anniversary with a family dinner.
You have free articles remaining.
Judy A. Nyquist united in marriage with Harold L. Ryckaert on Jan. 30, 1960, at St. Ambrose Church, Milan. Their children are Karrie (Richard) Roels, Wayne (Vicky) Ryckaert, Mark (Tammy) Ryckaert and Kay (Arthur) Meyers. The couple also enjoy nine grandchildren and three great-grandchildren with a fourth expected in April.
Harold was the owner-operator of Ryckaert Construction until his retirement. Judy was an Industrial nurse at John Deere Foundry, East Moline, retiring in 1993. The couple are members of St. Ambrose Church, Milan.