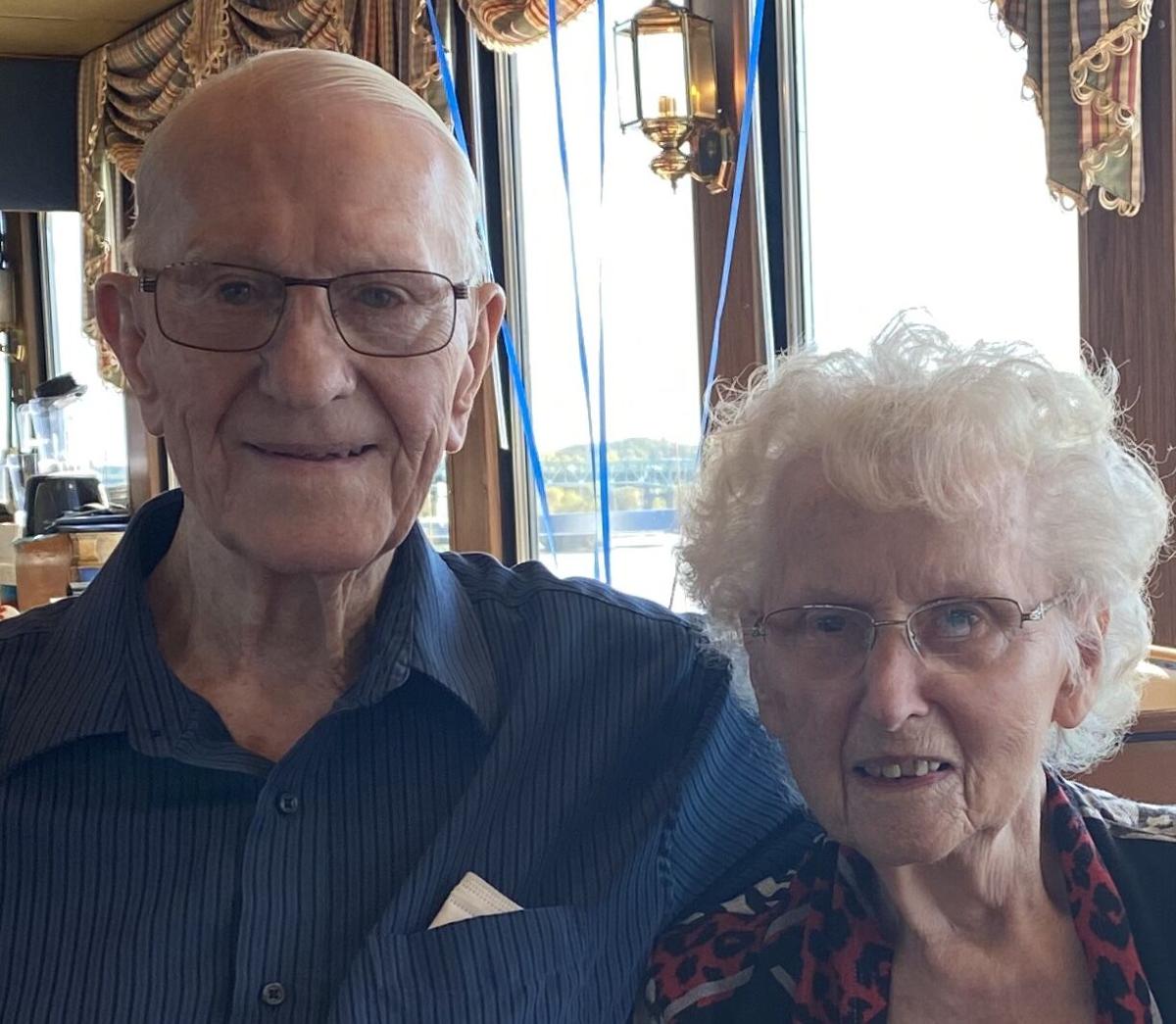 Duane and Carole Smith celebrated their 70th wedding anniversary on October 14.
Carole Needham Viola, married Duane Smith, Aledo, on October 14, 1950 in Viola.
They have three daughters and spouses: Debbie and Mike Ducey, Moline, Linda and Al Frederiksen, Bettendorf, and Barb and Paul Taylor, Moline. They have 9 grandchildren and 17 great grandchildren.
Duane retired from DEWCO and Carole retired from Servus Rubber. They currently reside in Bettendorf.