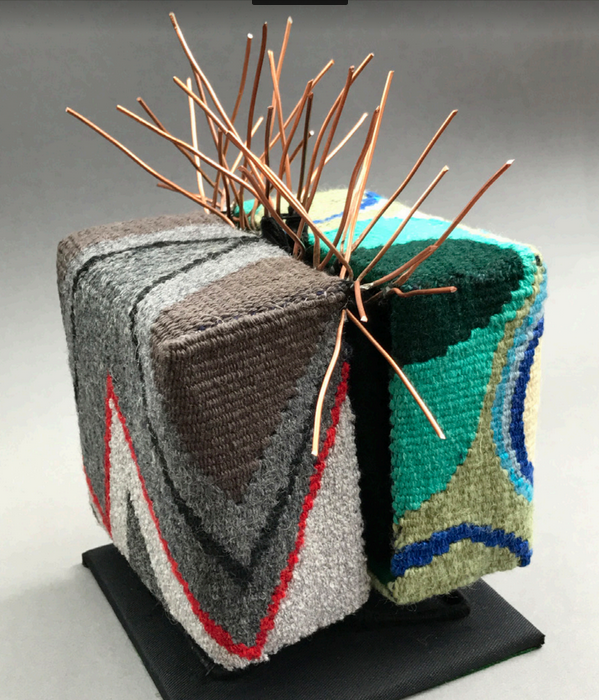 The American Tapestry Alliance will present "Small Tapestry International 6: Beyond the Edge" from Friday (Sept. 6) through Oct. 12 at the Augustana Teaching Museum of Art. An opening reception will be held from 5 to 7 p.m. Friday in the museum inside Centennial Hall, 3703 7th Ave., Rock Island.
Rowen Schussheim-Anderson, a tapestry artist and Augie art professor, will offer a tour at 5 p.m. Two other artists in the exhibition also will be on hand to talk about their works.
The American Tapestry Alliance, the flagship organization in contemporary tapestry, coordinates world-class exhibitions, Schussheim-Anderson said recently.
"Small tapestries investigate the range of woven possibilities at a very fine scale," she said. "This juried exhibition includes unique and varied expressions in fiber art from around the world."
Artists from the United States, Italy, Scotland, Canada, Denmark, Australia, Russia and the United Kingdom are included in the show. Their work includes traditional materials such as cotton, wool, silk and also discarded plastic bags on linen, wire and newspaper.
Juror Jane Kidd, a weaver from Salt Spring Island in Canada, chose 43 tapestries from 116 entries for the show. "Many of the tapestry makers in this group have embraced risk-taking in their approach to composition and technique; they recognize the edge not as a boundary but as a place for exploration," she said.